Cuban heel boots began to grow in popularity around the 1970s. In the 1970s these boots were being worn by all sorts of celebrities, rock legends and more. These boots were great for dancing in and have their own amazing style that was all of their own. The Beattles were the biggest driving forces in increasing the popularity of Cuban heel boots for men. They popularized the look of these heeled boots, with tight trousers or skinny jeans. Throughout the 1970s we can see these boots being worn in a variety of photo shoots and images from the time. The boots ranged from plain black to extremely elaborate, embezzled embroidered pieces that were each original in their own way.
Today we see a wide array of these boots starting to come back. As vintage clothing continues to sell in record numbers many people are trying to revitalize the look of these boots and bring them back into fashion once again. With the popularity of skinny jeans there is no finer accessory for men that a pair. These boots really maximize height and can increase the length of a man's legs. They look great with tight jeans and they are the perfect fashion accessory forgetting that vintage look that so many people seem to crave.
Now, we have all seen celebrities on the news with high profile styles and famous looks and there is not a doubt that the tabloids love celebrities that appreciate the style that comes with wearing Cuban heel boots. Even the fashion industry has their hooks into some of the more famous men like Simon Cowell.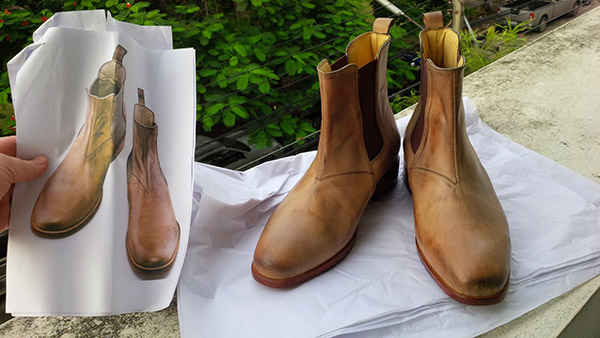 These boots come in many great styles from tall, perfect for fall and winter and, flashy heels for a fun night out. All are hand made in Don's Footwear workshop. Don hand picks all materials required to make the best, grade A, high quality footwear. Remember, all are 100% hand made and fully customizable.
Keep an eye out for upcoming cuban heel boots sale in 2015